Distance today: 19.9km
Distance total: 3279.8km
Time hiked: 5h 26min
Time total: 999h 49min
Late start today, as even though I didn't continue to Colac Bay yesterday, it's still a fairly short day to Riverton. After a hearty breakfast including tasty Japanese Quail eggs, I continue along the road towards Colac Bay. 
Looking at the sky, it was obvious I won't get to Riverton dry.
Sure enough, five minutes after leaving the house I get soaked by a short, heavy shower. With the gale force winds that currently rock the Southland, the weather changes incredibly fast and a few minutes later it's all over and the sky blue - right in time for my first beach walk since the Kapiti Coast. Feels great, although going on the pebble beach is a bit hard going and with the stones sticking between the feet and sandals slightly annoying.
The wind is causing an impressive surf. An amazing sight, especially with dark clouds behind. Unfortunately these threatening clouds are closing in fast from behind
A strong gust, which nearly blows me off my feet is followed by a painful hail shower. I luckily find cover behind scrubs and wait for the hail to pass. Rain, grail, snow and now hail. TA got it all ;)
The track climbs away to avoid bluffs. While the views are spectacular, I don't enjoy the overgrown track very much.
Once entering a scenic reserve, the track improves drastically though and an hour later, I'm already checked in at the Monkey Backpackers in Riverton, a pleasantly quiet costal town. Somehow, I prefer these relaxed seaside towns much more than the busy Alpine Villages I walked through lately.
After spending most of the day talking to a NOBO, who is fighting against some painful blisters (not too much advice I can give) I call it a day. Early start tomorrow to make use of the low tide.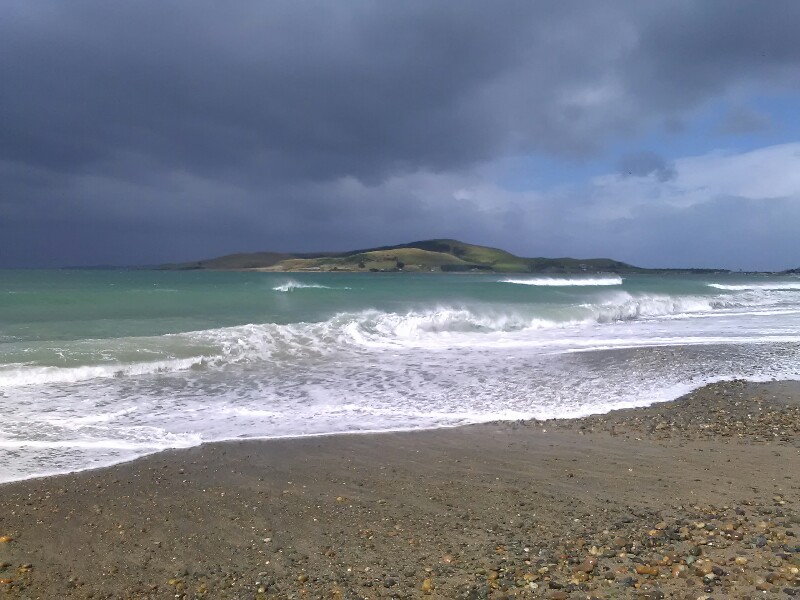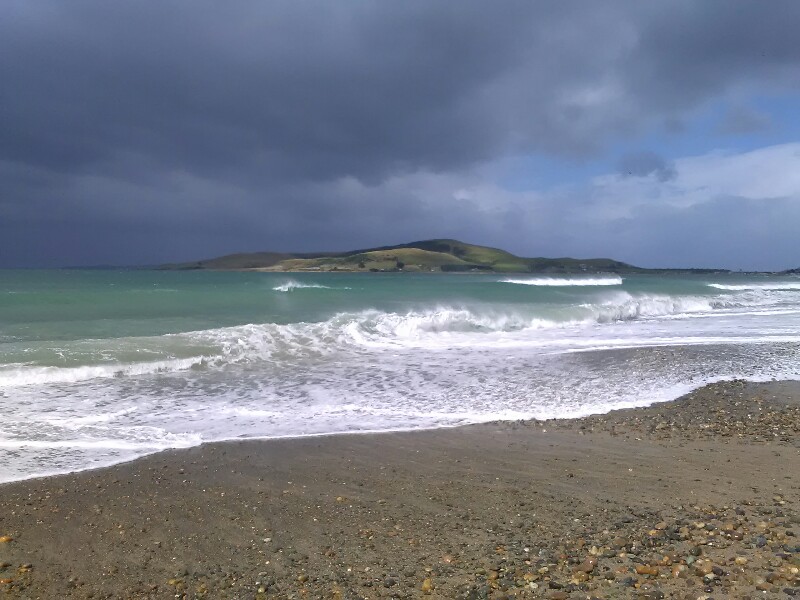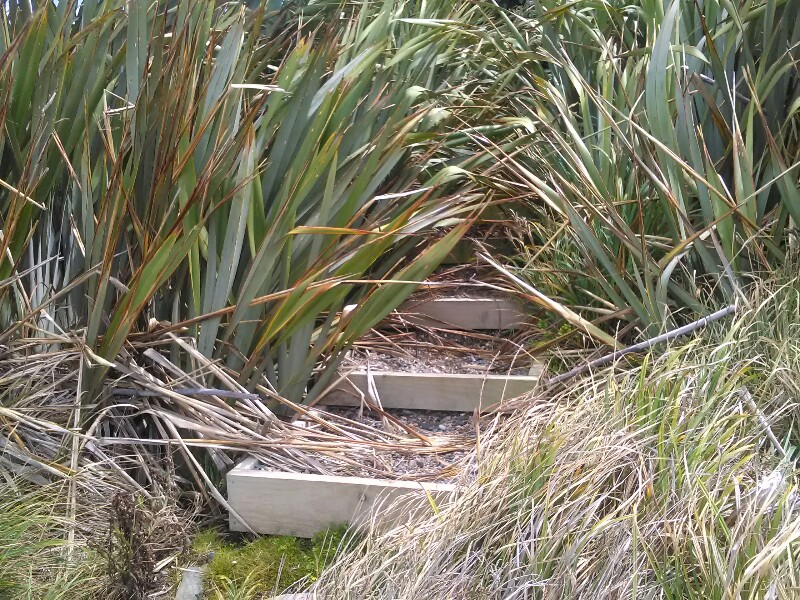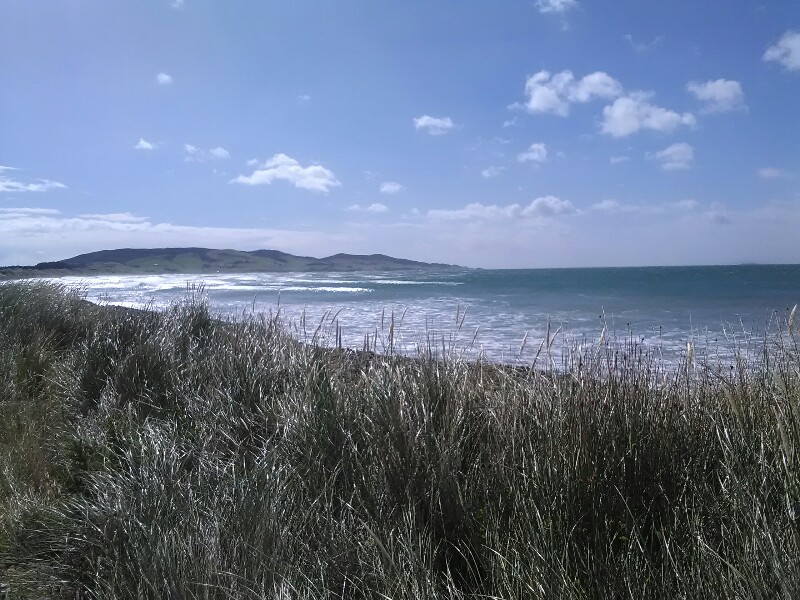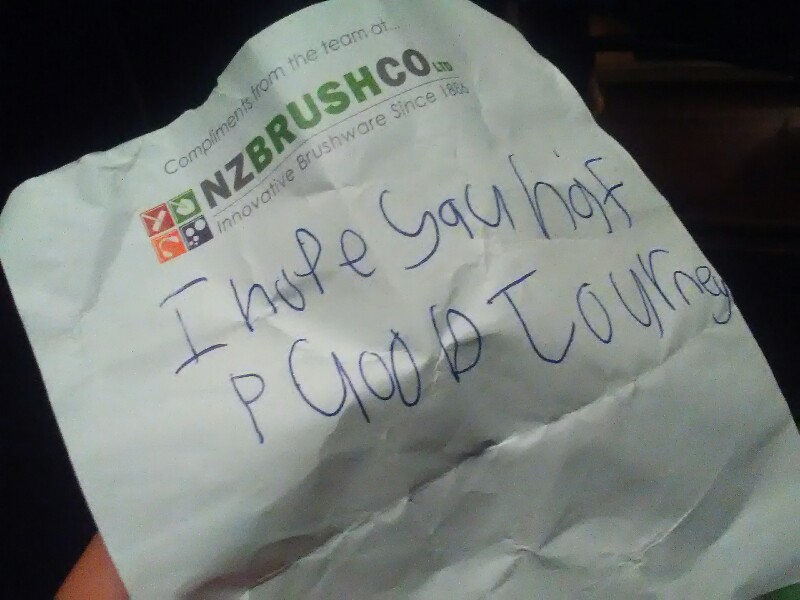 ---