The wind was literally rocking the hut tiny hut tonight. By the time I leave, it calmed down and I enjoy a fairly pleasant hike along a 4WD track to Careys Hut. There I meet Karyn and finally her husband Willie, who is hiking the whole trail in sandals as well. Glad to finally catch up. I've been following them in the hutbooks for weeks! 
We hike the remaining day together: Initially along North Mavora Lake, past a campground, then along South Mavora Lake on a fantastic track through Beech forest and finally on the true left of Mararoa River. Around noon, the first raindrops fall. Being in the forest however, doesn't make it as bad as in the open country yesterday. Two NOBO's cross our way. One of them a Swiss girl. It's amazing how many Swiss people I currently meet! They both seems to be a little exhausted and not too motivated. With this weather... I can't blame them.
Around four, we reach an informal freedom camp close to the third and last swingbridge across Mararoa River. We quickly pitch our tents as it's still raining, even though Kiwi Burn Hut would only be another 3 kilometers away, across Kiwi Burn.
With the expected "weather-bomb" about to hit the South Island tonight, I'm a bit worried about being unable to cross back Kiwi Burn tomorrow. For me, that's the main reason to camp out here in the rain instead staying in the sheltered hut (beside the fact that going to the hut would add another 2 to 6 kilometer to the hike anyway, depending on if Mararoa River can be forded or if a backtrack to this swingbridge is necessary).
The rain forces us to retreat into our tents. A shame, as it would have been a lovely, sandflies-free place to sit and chat outside.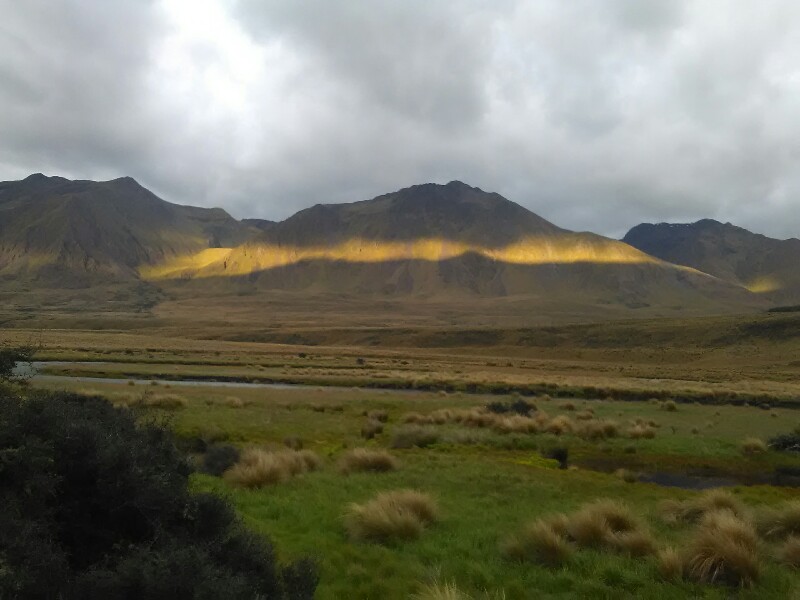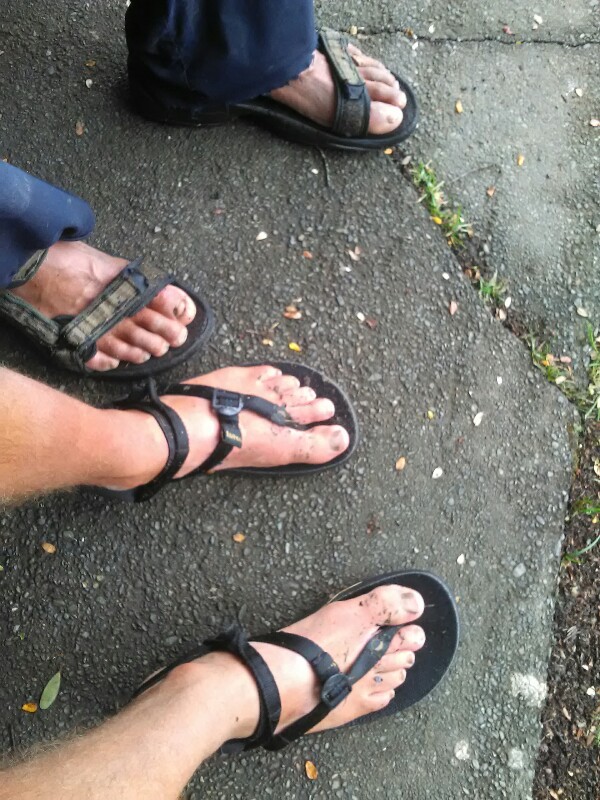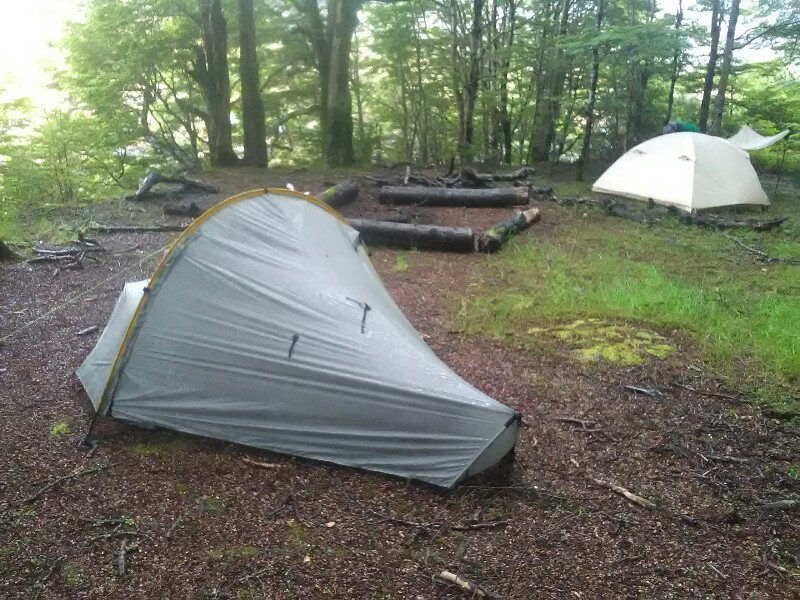 ---