Distance today: 19.4km
Distance total: 2957.4km
Time hiked: 8h 45min
Time total: 899h 08min
Despite the full hut, I had a surprisingly good sleep tonight. Only a beer bottle falling on the wooden floor as well as some goats or whatever blustering on the porch woke me up.
With everything prepacked, I just need to throw my sleeping bag into my pack and by 6, I'm already well into today's first climb to a saddle. It's a clear but chilly morning and walking through the wet long grass, growing mostly in the gullies, is utterly unpleasant. In general: these step descents in and climbs in and out of gullies, which are usually formed by side streams are annoying, as they really make it hard to get into a good walking rythm.
That said, it's a beauty of a track: Well benched, clearly marked - one of the best I've hiked on so far. 
Even though it's a continuous up down (three 500 meter climbs and descents without any flat sections in-between), there are hardly any really difficult or steep sections. Why can't all the DOC tracks be like this privately financed and constructed track?
My legs feel much better than yesterday and in combination with the nice track, progress is faster than expected. It's only 2 o'clock when I start today's final descent to Roses Hut. Amy, who as usual descends much faster than me, catches up and together we hike the last few hundred meters to the hut, with a short wash-stop at the river shortly before the hut. Kilometer-wise a very short day, but the non-stop up and down was exhausting nonetheless.
We enjoy the warm weather and are later joined by Paul and his son Marc, two really nice guys from Townsville in Australia, who I already met on the track today.
After eating dinner,  we conclude the two rounds of Yatzy (I loose, of course, but it's all about luck anyway ;)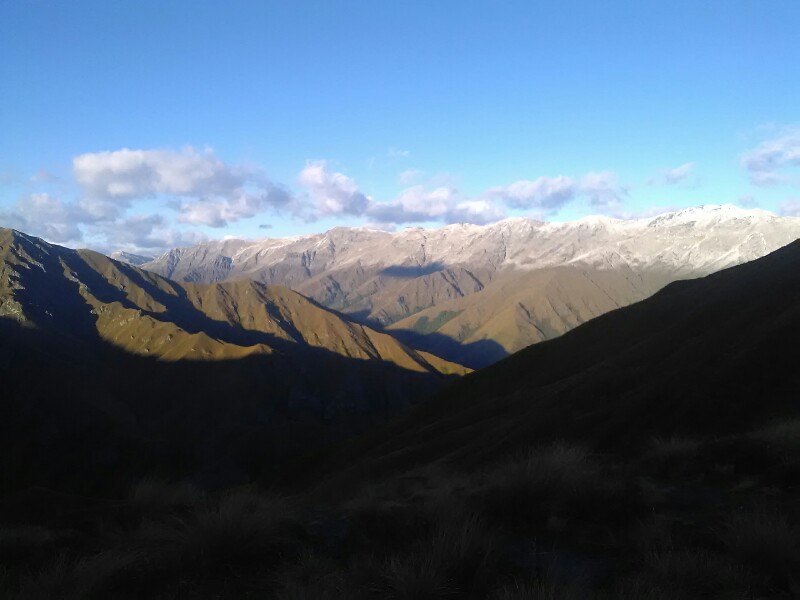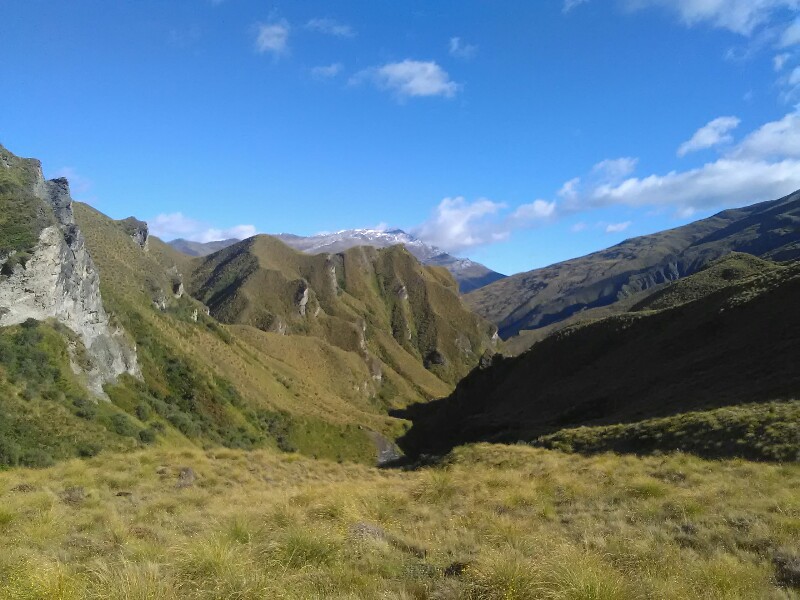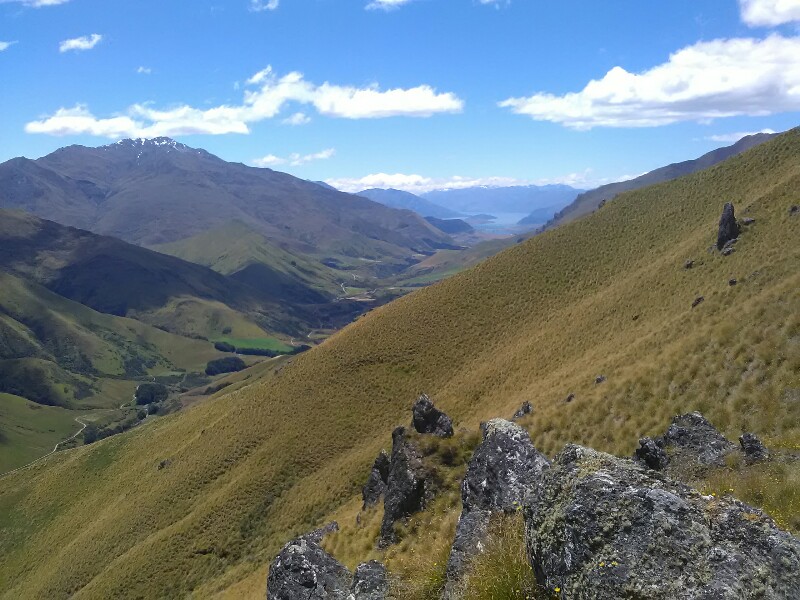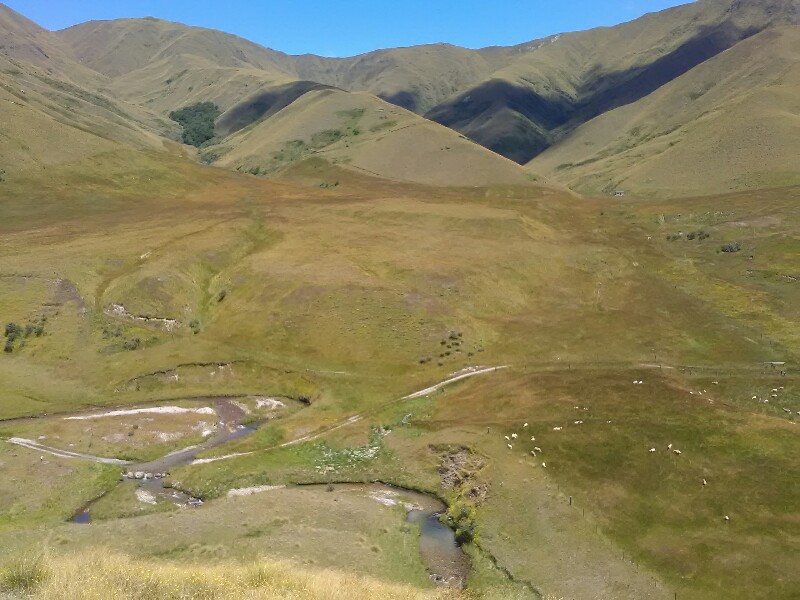 ---