When I arrived at the hut yesterday, totally exhausted, I thought I'd never be able to walk again. Something in my body works miracles overnight though and at 7 I'm already on the move again - on a fairly pleasant 4WD track, all the way to Breast Hill. Light wind, but more importantly: Unlimited visibility and sky clear up here - resulting in one of the most spectacular views on the trail so far. Mt. Aspiring, which reminds me of the Matterhorn, straight ahead, with the blue shining Lake Hawea far below. Simply amazing.
I initially share the view with Amy, who hiked with me from the hut leaves rather quickly. I stay up there a little longer though, soaking up the scenery.
What follows is a descent from 1578 meter high Breast Hill down to Hawea Lake at 350 meter. Extremely long, steep and for me technically quite challenging. All in all one of the, if not the hardest for me so far. 
Surprisingly no wind at all. Makes it easier to balance on the exposed ridges but it gets hot quickly and I can't wait to reach the inviting Lake Hawea to jump in and cool down.
Swimming in the cool lake is a pleasure albeit a little too chilly (I know, I'm always grumbling ;). So I just relax a little on the warm shingle bank, before tackling the last 7 kilometer to the Holiday Park in Hawea - a very enjoyable, however very windy section, along the lake, through pretty Hawea Village to the Holiday Park, where I find a nice sheltered spot behind some bush. Once more today with nice views of the lake, but this time with Breast Hill behind. Hard to believe that I just came down from up there!
What I forgot to mention: on my descent from Breast Hill, I met Kira from Boulder, Colorado. She is cycling and hiking all around New Zealand is interviewing some of the people she meets while doing so.
And one of them am I: while descending, we had a very interesting interview (well it was more of a chat).
You can find the "interview" here.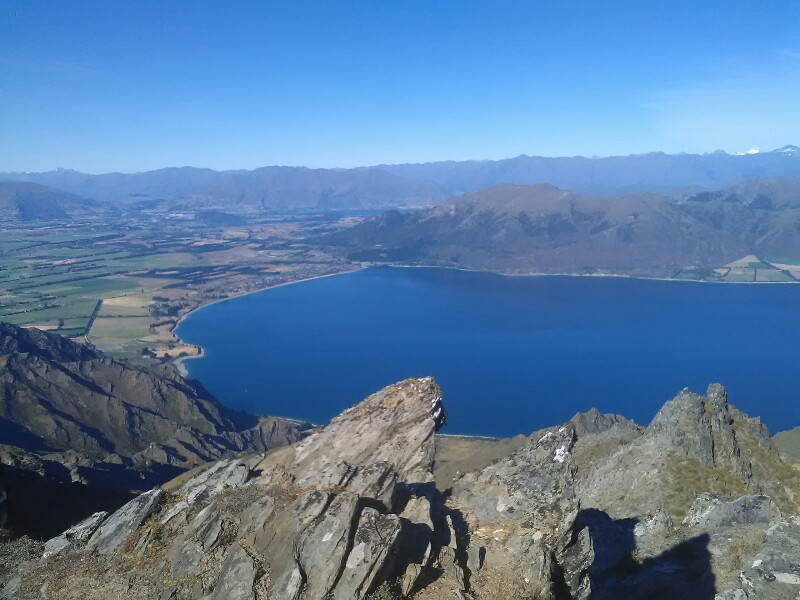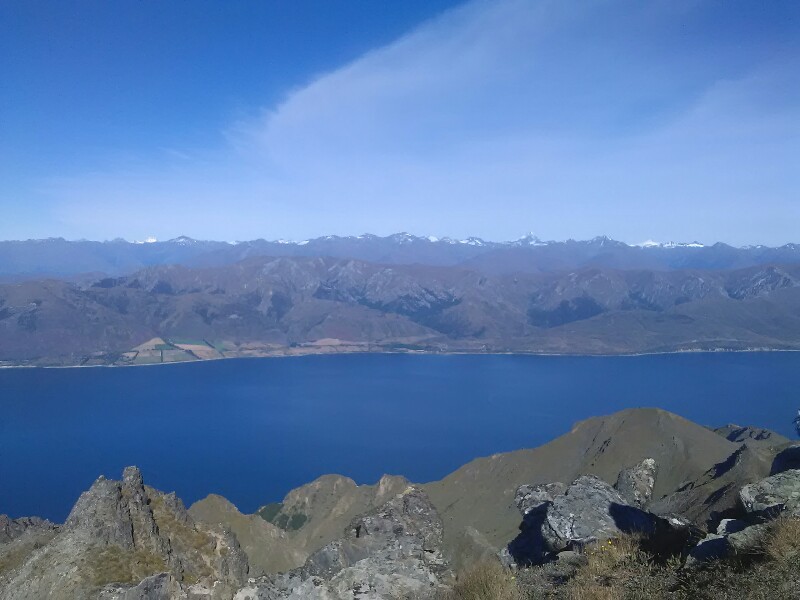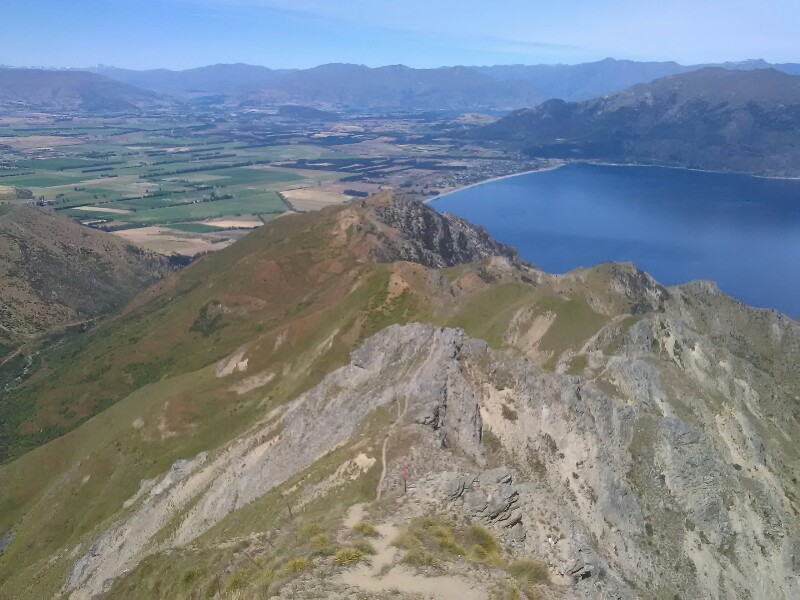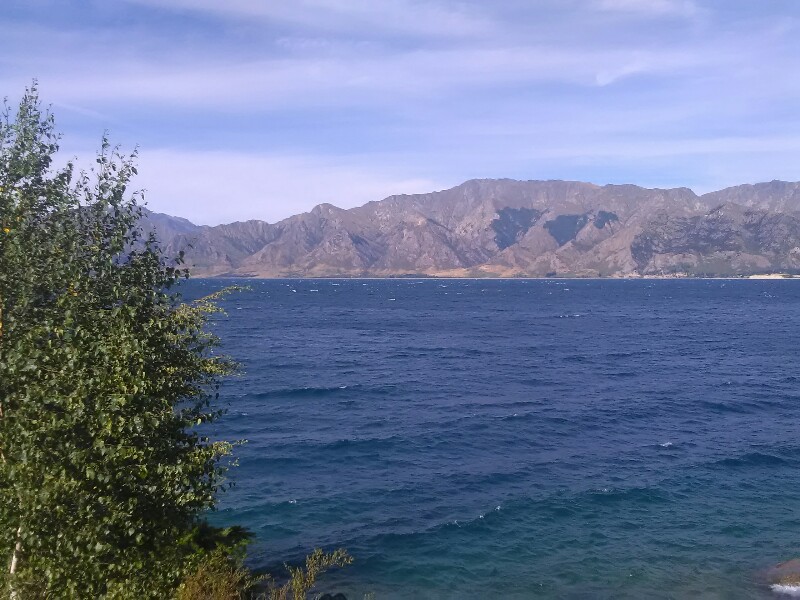 ---