Distance today: 39.5km
Distance total: 2794.1km
Time hiked: 9h 14min
Time total: 843h 03min
A whole dorm for myself usually means a good night of sleep. This night is not different.
Well rested I leave Twizel towards Ohau - the section basically a copy-paste of the previous hiking days: A mix of gravel and sealed road, mostly flat, parts of it along Lake Ruataniwha and Lake Ohau. Once again TA shares this section with the A2O cycleway, which seems to be quite popular amongst cyclists.
At around 2, I pass a DOC Campsite at Lake Middelton. As I had no idea there was one here, I don't have the exact amount of money on me (I got rid of my heavy gold coins this morning by buying an ice cream as well as some fruits for the good cosience ;)
After the Zeroday yesterday, it would be to early to call it a day anyway...
So I continue for a few kilometer along Lake Ohau before slowly starting my climb up along Sawyers and Freehold Creek, where I leave the cycleway and follow a nice, soft track up through beech forest. A very pleasant change. 39 kilometer on hard surfaces - a lot of stress for my legs. 
On my way up to the bushline I spot a flat spot right beside Freehold Creek - perfectly suitable for pitching a tent. Instead of continue further, I decide to call it a day. Walked enough for today...
Twizel itself really hasn't much to offer. To avoid getting too bored yesterday afternoon, I was reading through the trail notes, while enjoying the faboulous weather in the park. The proposed times for each section are usually a bit conservative there, so I tried to do a more accurate estimate, on how long it will take me to get to Bluff.
If I can keep up the pace I hiked the last 10 days, and if there are no weather or injury related delays, I should be able to finish the trail by the end of this month - even with 2 or 3 rest days. So only slightly more than 3 weeks to go. Time flies!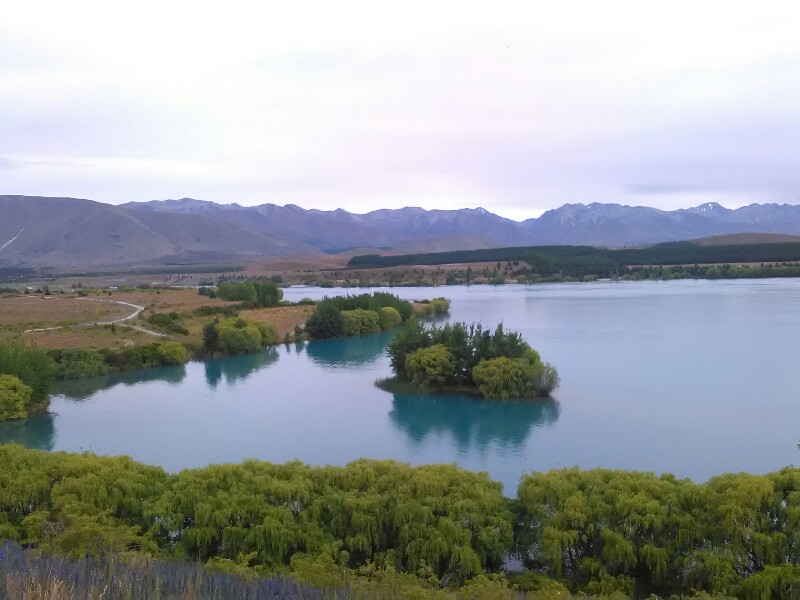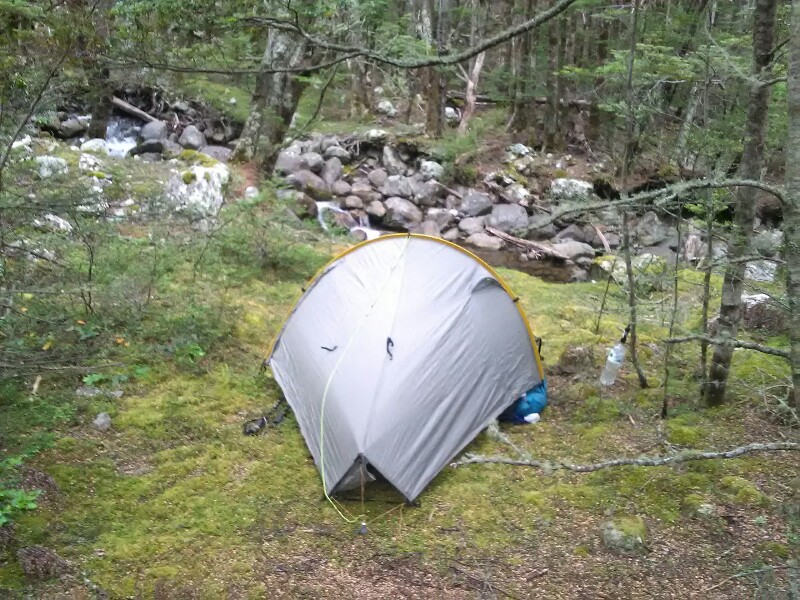 ---