Distance today: 36km
Distance total: 2733.1km
Time hiked: 8h 30min
Time total: 829h 13min
Full road walking day. The first one since Havelock. I don't mind it at all though, as the last few days have been quite hard on my legs and feet. Today (and the next days, which are going to be similar) hopefully give them a little bit of rest.
No wind and no clouds on the first few kilometer along the canal conecting Lake Tekapo and Lake Pukaki. Perfect shorts and shirt weather. A very enjoyable walk, listening to some relaxing music. 
Rather unexpected, the wind is picking up. Not just a breeze but a nasty headwind, soon changing into a horrendous, freezing crosswind, nearly pushing me off the road. From shorts and shirt to Merino, cap, gloves and rain pants. Not the way I like it ;)
All around me cumulus clouds are towering up. Quite a spectacle! And it's only a matter of time until I walk into a shower. While putting on the backpack's rain cover, Amy, a Canadian TA-hiker catches up and together we walk for a while. Karyn, yet another TA-hiker, is joining us. She decided to cycle this part but regrets her decision. I can totally understand her and actually feel very sorry for her.
Eventually, there is a short shower. Nothing bad though and after a few minutes the sun is shining again. As the canal is turning south, we are now fighting a strong headwind. We pass a salmon farm and some fishermen, who are all a little grumpy. The wind obviously makes fishing difficult.
The road leaves the canal and descends down to Lake Pukaki. Karyn is now way ahead and me and Amy continue along the lake for another 4 kilometer until we have enough of the wind. We pitch our tents under some pine trees close to the lake and are later joined by some campervans.
Sheltered from the wind, I cook my dinner behind a bluff, right by the steel blue lake, while enjoying a gorgeous view of Mt. Cook, which is slowly appearing behind the clouds. I run back to my tent to grab my camera and tripod to get some decent shots of this spectacular scenery, which is getting better the closer we get to sunset. Once the sun disappears behind s ridge, the temperature drops quickly and a retreat into my tent.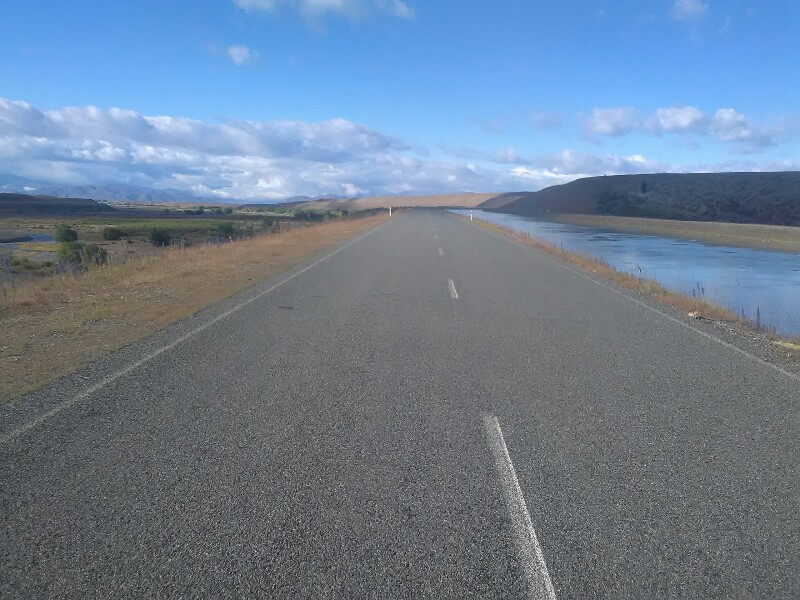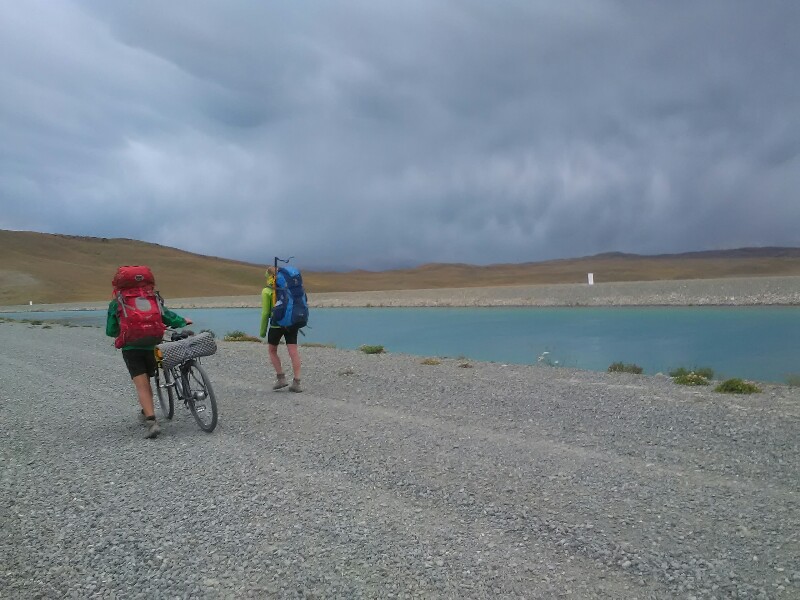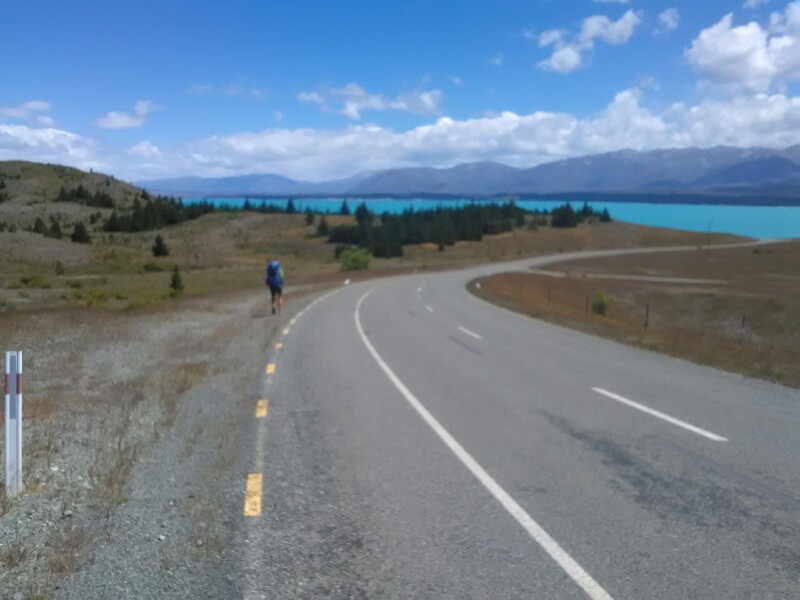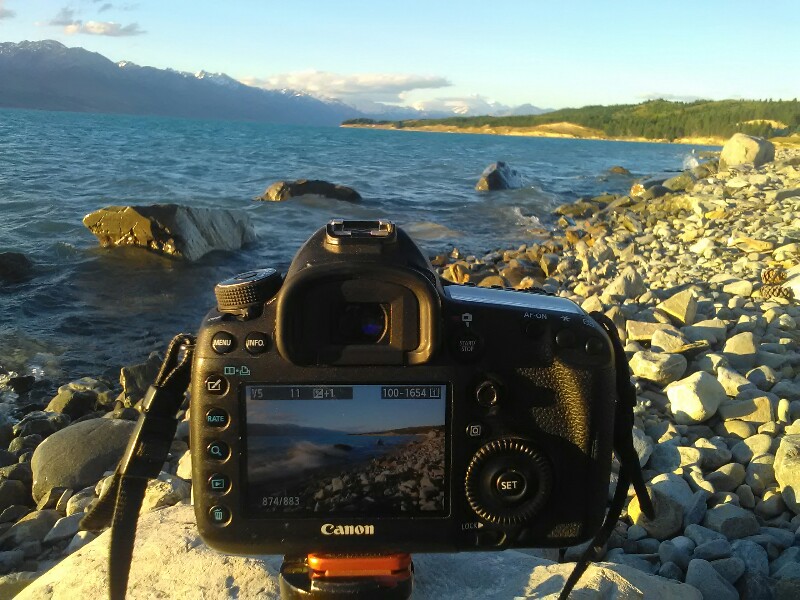 ---