Distance today: 13.1km
Distance total: 1927.0km 
Time hiked: 3h 20min
Time total: 565h 50min
Even though it's only a 15 kilometers stroll to the finishing point of the North Island, I decide to start early. This would leave me enough time to finish up my preparations for the South Island this afternoon - so far the plan...
Today's hike initially takes me along Oriental Bay, which is surprisingly busy given that it's only shortly past six. The track then climbs steeply away from the promenade and skirts around Mt. Victoria before leading up Mt. Alfred followed by Mt. Albert. Especially the latter offers a great view of not-so-busy Wellington airport. 
As I'm hiking with a comparably light backpack (I cheated a little by leaving most of my gear in the hostel ;) todays walk is a breeze despite the many ups and downs.
A last descent leads to the South Shore and Shorland Park, where the North Island part of the TA officially ends and which marks my halfway point of tge journey.
I sit down in the grass in front of the stone cairn memorial for a few minutes. Recalling some memories - many good and some not so good ones - of the past 72 days on the trail. The amazing thing: it feels like I started at Cape Reinga yesterday.
To be honest, I don't really feel emotional though - mentally I'm already on the South Island.
But until I can completely cross over, there are still many things that need to be done. So after taking the mandatory photos, I hop in a CBD-bound bus.
On my way back to the hostel I drop by the Post Office to pick up my Bounce Box as well as my new Lunas. 
The clerk however hands over only one package. Where's the other one? There should be two!?! Nope, also after double-checking the parcel with my Lunas is nowhere to be found.
I check the tracking status of my Lunas and have to realize that the Sandals have made a round trip over the Pacific Ocean and are now back in Seattle again! According to the tracking history, FedEx was unable to deliver them and simply returned them to the US... What a joke.
I'm not sure what to do now.
No need to rush though, as it's already evening in US.
Before continuing my preps, I eat lunch in a Korean restaurant (eating is always good thing to do if I'm at a loss how to handle something... Gives me time to think). As I'm the only guest I chat a little with the waitress. I have to chuckle a little over her question, if everyone in Switzerland looked like me (just for you to imagine: Me, sitting there in my hiking clothes and sandals, unshaved since nearly two months, my dirty backpack beside me). I can reassure her that's definitely not the case ;)
Buying food for over 30 days. From Pelorus Bridge to Metheven, split in 4 food boxes (Perolus, St. Arnaud, Boyle Village, Arthur's Pass). That's a lot of food!
The last 70 days helped me to figure out how much I need.
For example Müesli Bars: I usually ate a total of around 5 bars a day (3 for breakfast and 2 as snacks). 5 times 30 equals 150 bars or around 30 boxes of bars - which are a lot!
Similar calculations for nuts, dried fruits and peas, mashed potatoes, quinoa, lentils, pasta, noodles...
I will mix nuts and fruits and put them into sandwich bags. One bag per day. Good on the trail, quite time consuming to prepare though.
I do around 3 round trips to the nearby supermarket, before I need to withdraw cash at an ATM (I now I'm old fashioned ;). 
And I it never rains but it pours: when I'm about to finish my transaction, the ATM doesn't dispense money. There's just the usual rattling sound but no money... Just an error message that the transaction is cancelled. I try another ATM but get yet another error message which says I reached my withdrawal limit. What?!? 
I learn a bit later from home, the amount has been deducted from my savings, despite the message that the transaction has been cancelled. To make things worse: It was a  considerable amount, as I wanted to withdraw money for todays remaining resuply and the charges to ship the food, as well as for the boat ride from Picton to Ship Cove, camping accommodation on the Queen Charlotte Track and for the Backpackers in Havelock, St. Arnaud and Arthur's pass. 
ANZ, the bank the ATM is from as well as UBS are unable to help. Disappointing, really.
I have another Credit Card as emergency back-up but don't want to use it yet...
So instead of shopping I do all the other "free" stuff, such as organizing cardboard boxes (Bunnings, located close to the YHA and X-Base has heaps of used ones for free) and labeling and filling them with the food I already bought.
With my last cash I buy some cheap Chinese fast food and decide to call it a day with the hope that tomorrow, I will be a bit luckier.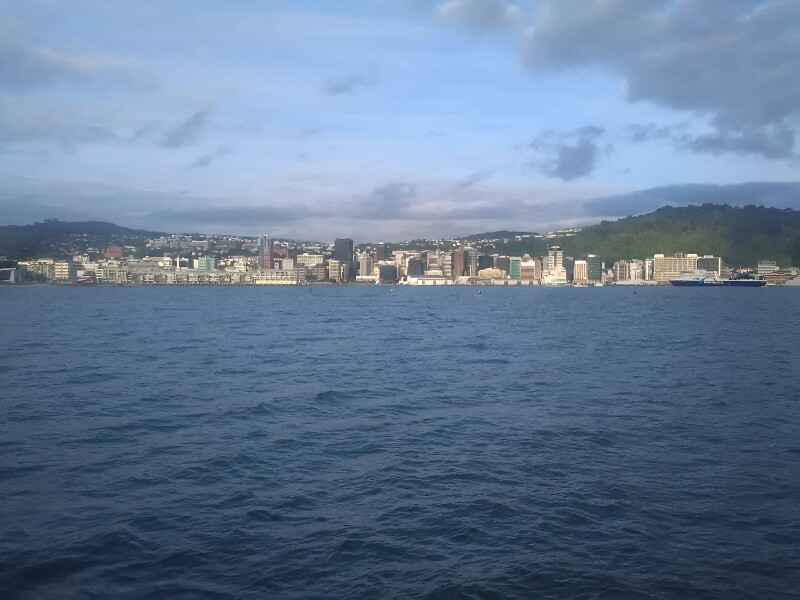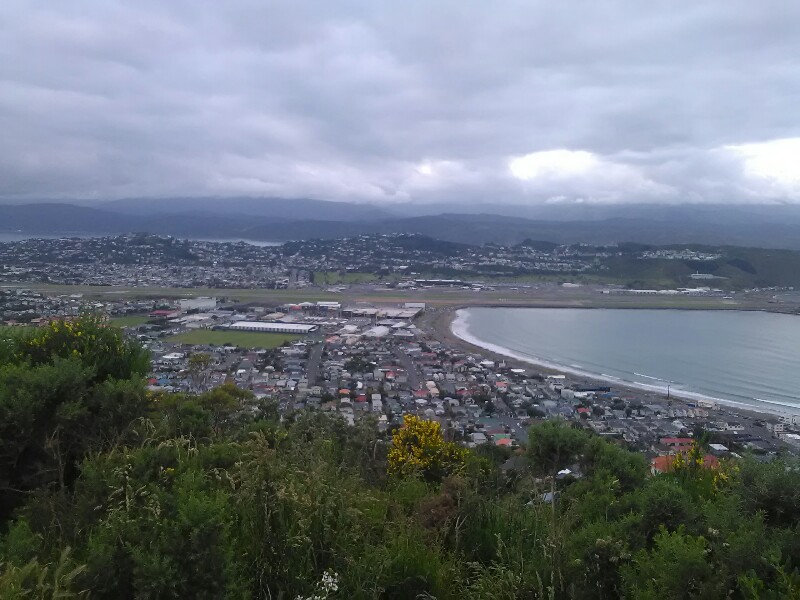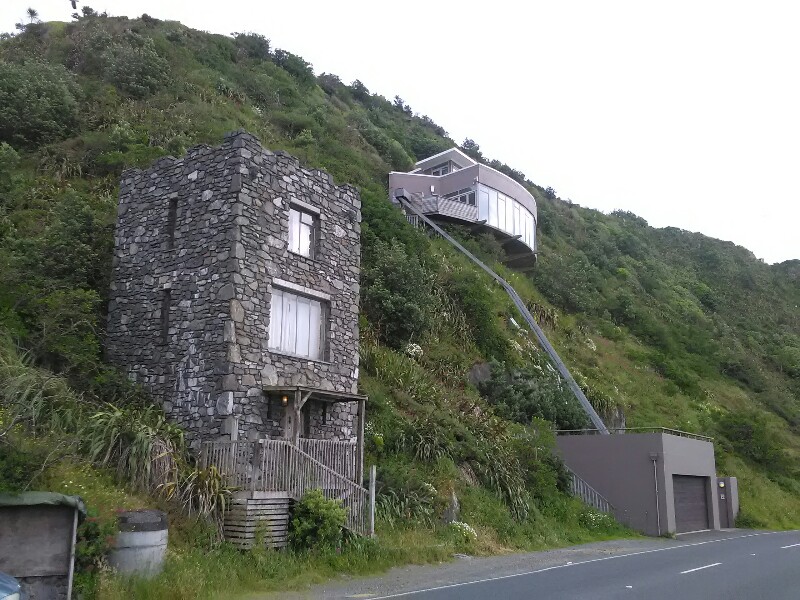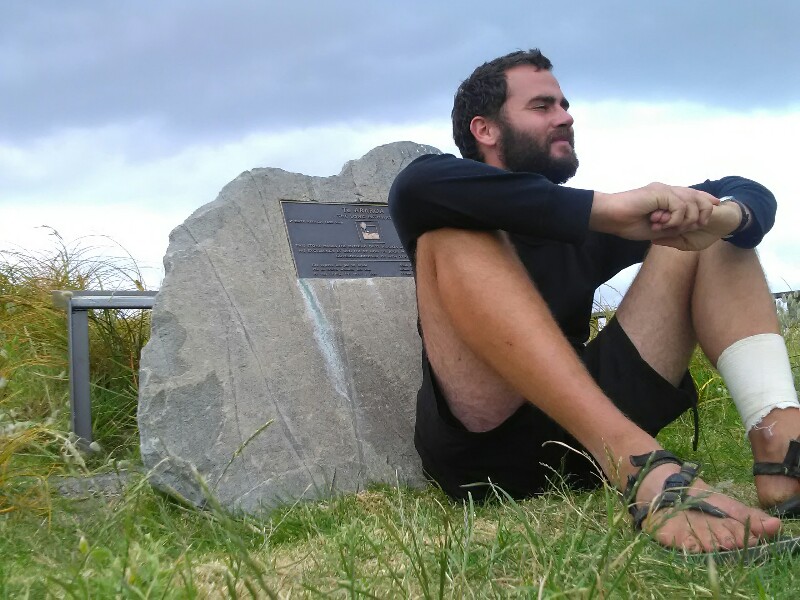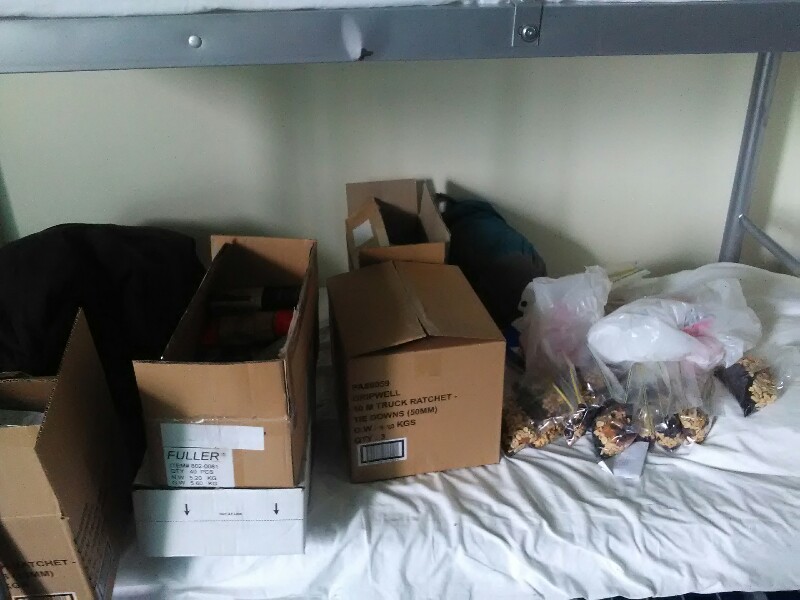 ---