Distance today: 23.4km
Distance total: 1845.7km 
Time hiked: 5h 40min
Time total: 541h 16min
Gosh, I really got fat during the last few days. There is no way to fasten my waist strap, which is still adjusted as it was 6 days ago, when I first arrived here at the River Pa ;) 
However I don't really care, as I will burn the fat in no time once on the South Island. 
I rather wonder, how my shin will do on today's hike.
It's a straightforward one: From the Pa 2 kilometers on the road, followed by some walkways along the river to the lovely Waikanae Estuary close to Paraparaumu Beach, where I have a late lunch (I started late today. Rob, George and I, left Te Whare Keruru at 8 and had a great farewell breakfast in Levin. So it was already past 10, when we had to say goodbye at the River Pa). It's a huge serving of fried rice and vegetables. I only manage to eat half, which really doesn't happen that often! Oh well, the leftovers will be for dinner then. I don't mind not cooking tonight;)
From Paraparaumu it's basically all along the beach to Paekakariki with the exception of a short detour through Queen Elizabeth Park. 
The strong tailwind makes it all a bit unpleasant. At least the sun is shining through the clouds from time to time, warming me up.
I hike with a high but outgoing tide, which enables me to walk on firm black sand most of the time, well away from the eroding dunes. Actually, quite sad to see the landowners, how they desperately try to stop the erosion. Some more successful, some less.
Only at one place, where the waves come all the way to the dunes, I have to fall back on the parallel running road.
Before 5, I make it to the Holiday Park, where I find a nice, sheltered spot behind a hedge.
The shin did really well on today's easy hike. No pain at all. I'm right now quite optimistic that my shin will be fully functional, once I'm entering the challenging Richmond Ranges on the South Island.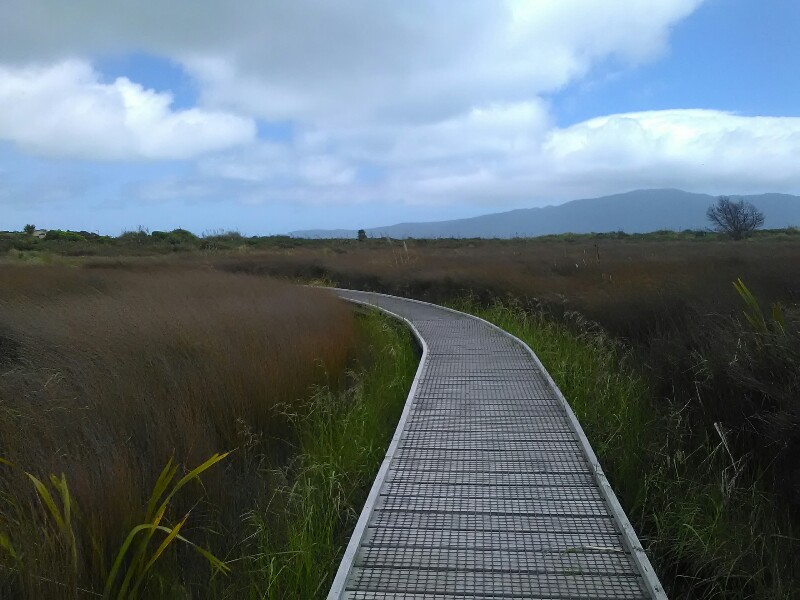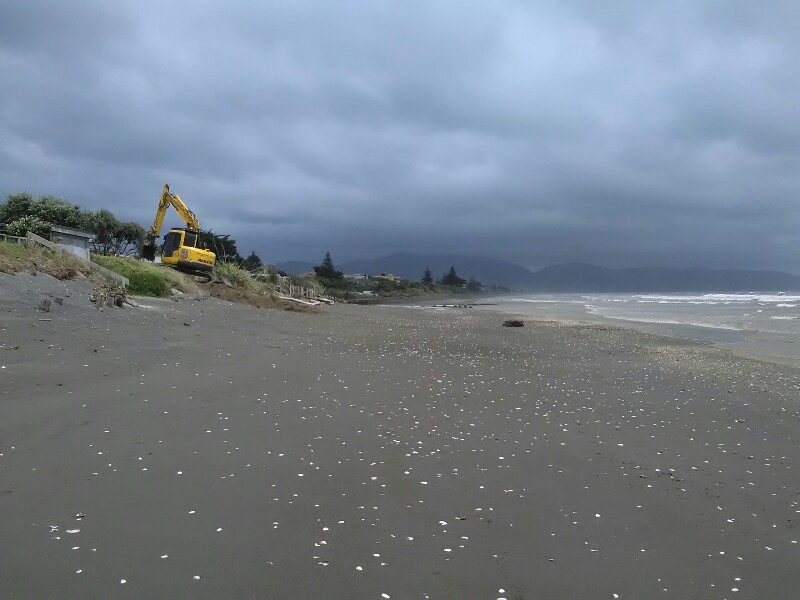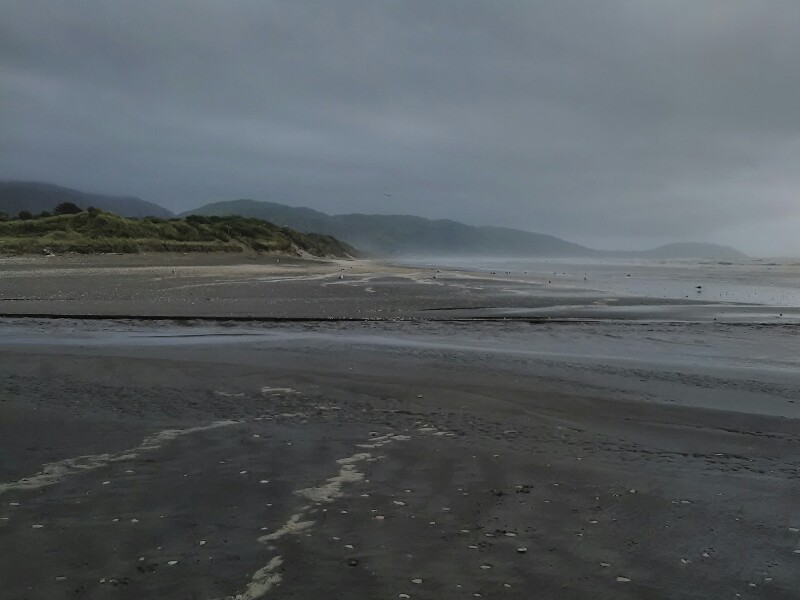 ---