Distance today: 47.2km
Distance total: 1597.4km 
Time hiked: 11h 23min
Time total: 448h 43min
The first 40 kilometers are a pretty boring road bash along State Highway 3. A strong quartering tailwind makes walking quite pleasant though, if it wasn't for the massive animal transporter with their enormous air displacement, passing by less than 2 meters away, nearly blowing me off the road several times. 
I don't really care however. 
I feel sad to leave Rob and George. They have been wonderful hosts, I enjoyed every moment at Te Whare Keruru.
But that's the thing with a thru-hike: Even though I meet amazing people or pass stunning places - in order to achieve my goal, there's no other way than to carry on. As hard as it may be sometimes.
I hit the beach by 4. A beautiful beach with black sand. Hiking on it is a pleasure, especially after the long road bash. My initial plan is to camp in the dunes. The strong wind however makes it impossible to pitch my tent. So I continue another hour until the track leads inland. There I find a nice sheltered spot in a pine forest just behind the dunes. I pitch the tent and head directly back to the beach. Right in time to witness a stunning sundowner. By far the most spectacular on the trail so far.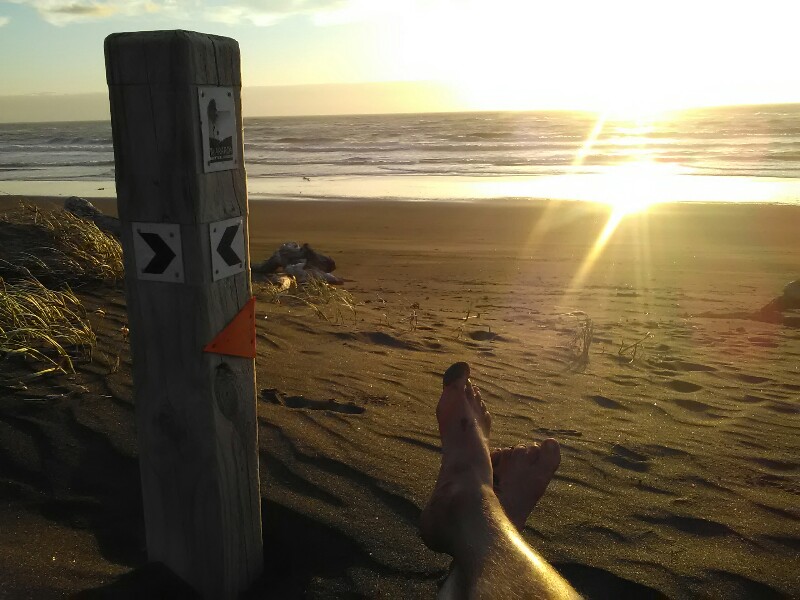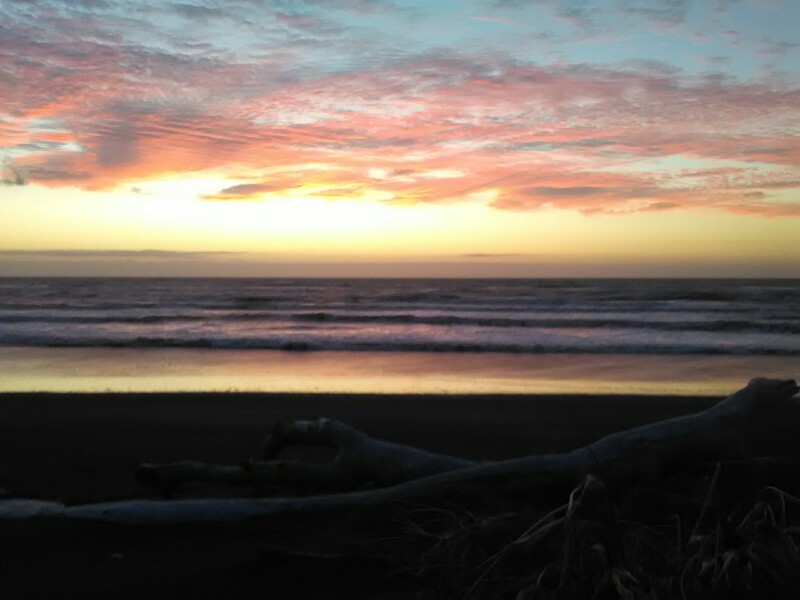 ---