Day 53: Zero Day 1 Wanganui
So, yesterday I sat in George's car. On the way home he explained that his partner Rob, a Maori, wants to do a pōwhiri, a traditional welcome. This sounded very exciting as I haven't experienced such a welcome yet.
Once at their house, I followed George into the living room and sat down on the couch without saying a single word to Rob, who was already waiting in the room.
I don't want to go into all the details here, but it was a truly unique experience for me. Especially one part touched me. Probably because as a TA hiker I walked through Maori land many times - everything as waewae tapu, "sacred feet". Which in this context isn't a good thing as, being a waewae tapu, I walked through their land without "permission".
The pōwhiri removed the sacredness and I'm now "allowed" to walk on Maori land - maybe not all land but at least the land of Rob's tribe.
The pōwhiri ended with a hariru (shaking hands) and two hongi (pressing noses) - and a not so traditional hug ;)
George then gave me a tour around  Te Whare Keruru, their home named after the wood pigeon, their protector. I was totally impressed to see the Swiss flag on the balcony. What a great idea :)
After a delicious dinner and a very interesting conversation it got time for bed. It felt great to have a real bed again after spending the last week in tents and huts.
---
Today is gonna be my first Zeroday since Auckland - nearly 30 days ago. And the day starts very good: with bacon, egg, tomato and croissants for breakfast. Yummy! I then get an interesting tour through their garden, which, for me seems like a little paradise. 
Heaps of native plants, some very familiar to me, fruits, vegetables and herbs, art and an "outdoor room". All seems to be carefully thought out. During the tour, I learn a lot about the native birds and plants, so for example which plant helps should I encounter problems with my digestion on my hike.
George takes me for a tiki-tour around town. Durie Hill, the not-so-busy airport, and the windy beach are part of the interesting tour.
Time flies and before I realize it, it's already time for dinner. George again knocks up a delicious meal.
What an awesome first rest day this was and I'm very glad that George and Rob let me stay another day. A day I'm already really looking forward to.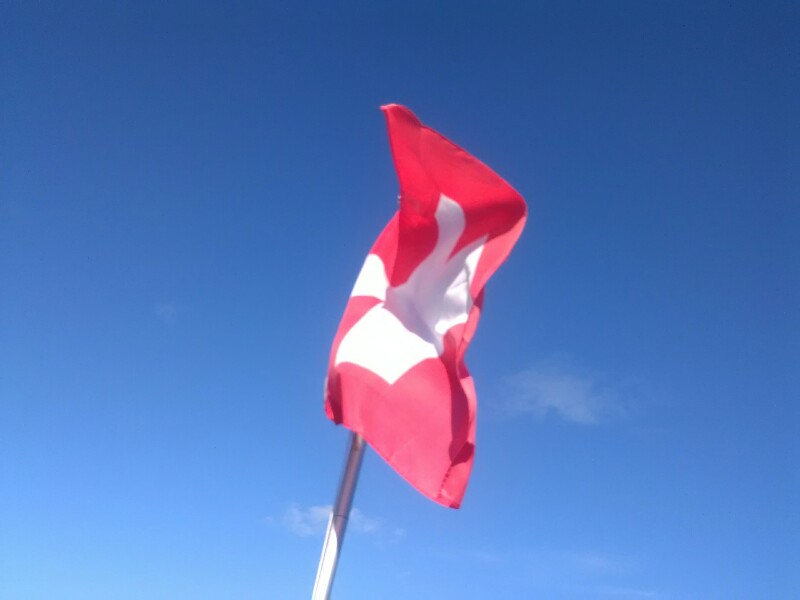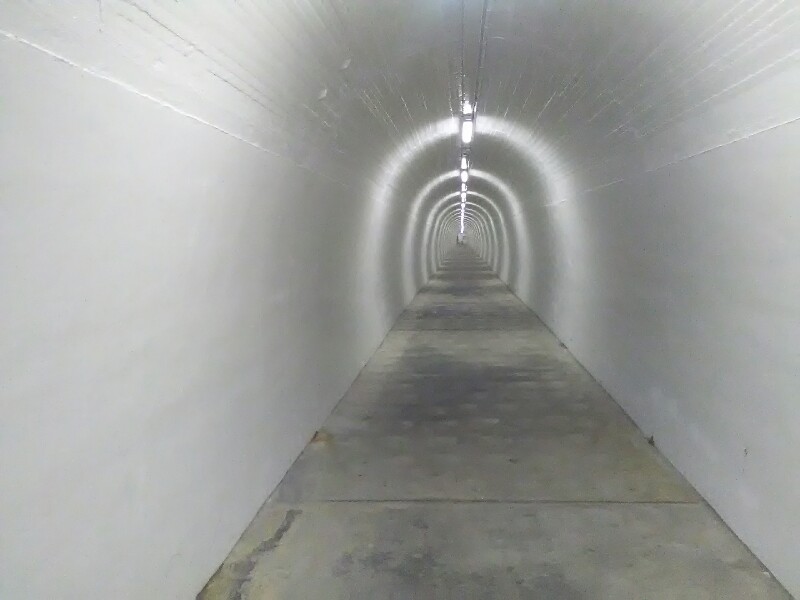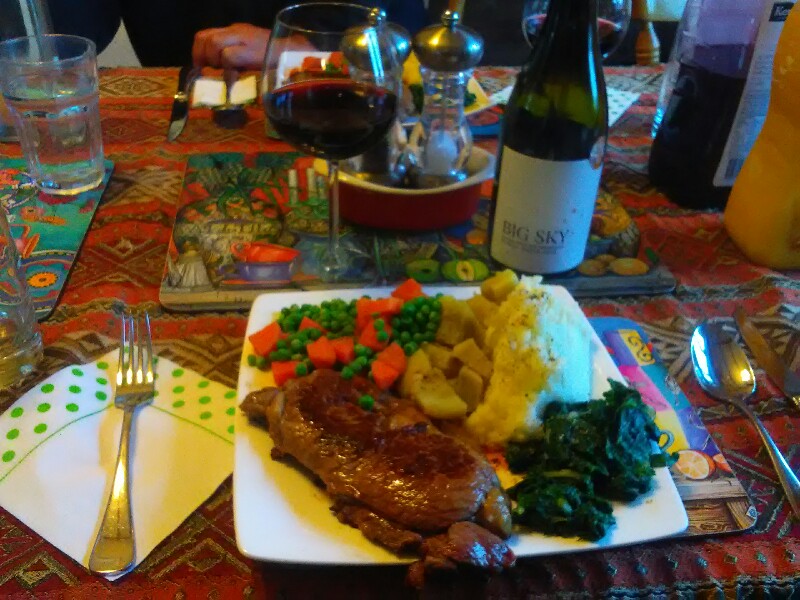 ---