Distance today: 38.1km
Distance total: 1303.4km 
Time hiked: 11h 56min
Time total: 388h 47min
The stars are glittering and not a single cloud around when I open the zipper of my tent at 5. Looks like it's going to be a fabulous day!
The first 7 kilometers are along a quiet State Highway with the few clouds glowing yellow during sunrise.
However, once in the climb the wind picks up and the clouds are getting more. The first drops are hitting my face only minutes after exiting the forest, making the otherwise pleasant hike through the tussocks a bit wet.
As the official route of the crossing is from south to north (not north to south - the way we southbound TA'lers do it) we meet many hikers. Basically all of them warning us of the strong winds at the Red Crater. That's gonna be fun!
The ascent takes us over some non-tricky snowfields to the Blue Lake.
The weather is getting worse and windier indeed. Still, at the lake, a short break in the clouds lets it shine brightly in the sun.
Visibility is close to zero when we are walking along a flat in the South Crater, rain pouring down heavily. If there wouldn't be footsteps to follow, navigation would be extremely tricky.
Then the last steep climb up to Red Crater, passing the hardly visible Emerald Lakes. Many day warriors are struggling down the sandy slope. Some of them shockingly underdressed for the nasty conditions:
Wind blowing with 40-50 km/h, temperature around freezing (at some point, ice crystals accumulated on my beard and backpack) and rain, even grail - an utterly unpleasant combination.
Fighting against the elements on Red Crater is tough (my thin wooden gloves - soaked and full of holes anyway, are pretty useless) but somehow fun as well. Although we are nearly blown away, we take a quick break and some selfies before descending down to Mangatepopo Hut.
At one stage, I start feeling very cold. Luckily there's a hut a bit off the trail. Small but with the fire burning perfect to warm up a little before continuing to Whakapapa village on a rather slippery and muddy track (all the other tracks were fantastic!). As it's a very popular hut, bookings are essential. Would have been a cozy place to stay otherwise...
It's a no-brainer for us to have a solid roof for tonight. The first  Backpackers we check is sold out, however. And the 186 Dollars for a cabin is way above my budget. So, it's still raining cats and dogs, we hurry to the Holiday Park to try our luck there, me already making a contingency plan in case they have nothing affordable neither (it would be a public shelter across the street were we'd spend the night...).
Luckily, the super friendly owner has a 8-bunk room just for us. Soaked and tired we hang up our clothes and call it a day.
I lived in the mountains for four years and making hourly weather observations and forecasts was an essential part of my job. So I'm well aware how quickly weather can change in the mountains and how hard it can be to give precise forecasts. 
Nonetheless, I was rather surprised how fast the weather turned bad today (and how wrong the forecast was) and about the harsh conditions. 
Beside that, I was was feeling a little sad and disappointed as this would have finally been a track with fantastic views - views I really need after spending so many hours in dense forest. That's also the reason why I decided during the hike to come back here in autumn when I'm on my way back to Auckland. Then with less snow and hopefully more views :)
Still, the hike through the craters in low visibility made the whole crossing somehow mystic and all in all an okay experience. 
Especially as my body coped absolutely fantastic with the nearly 40km hike. No pain at all and it never even came close to feeling tired or exhausted.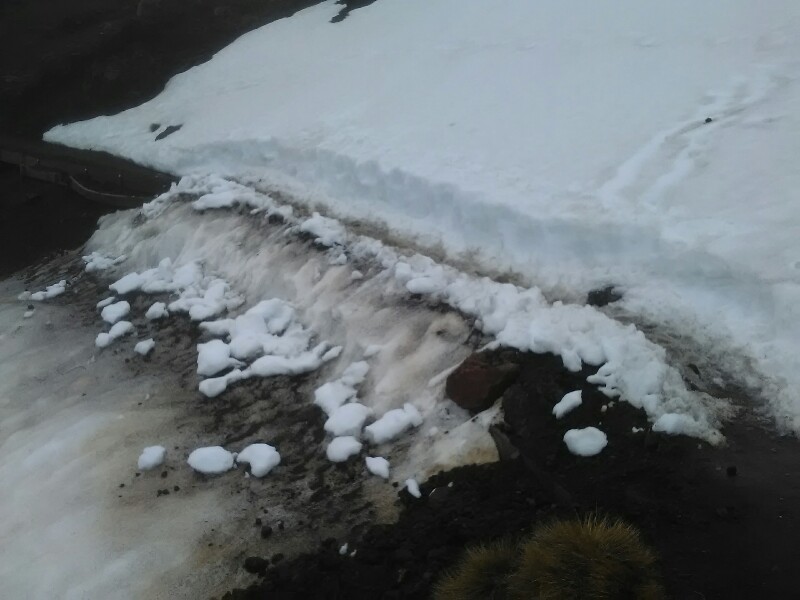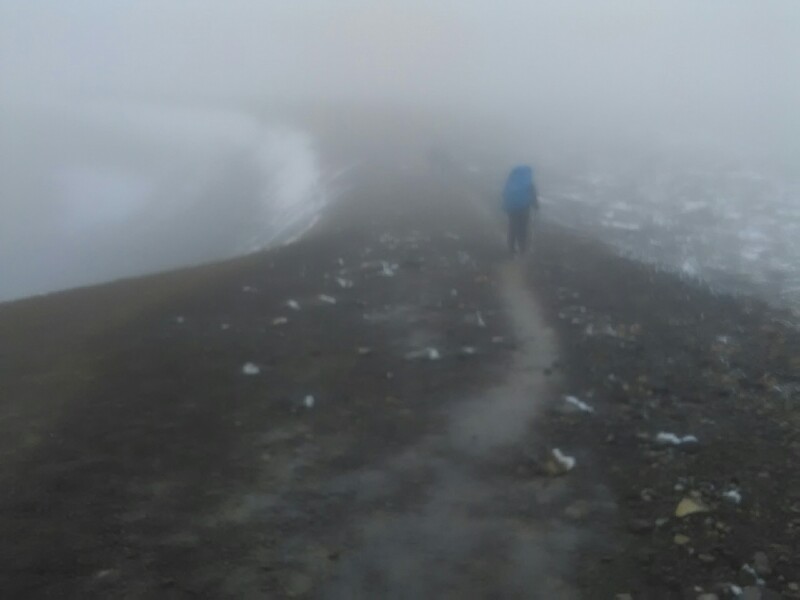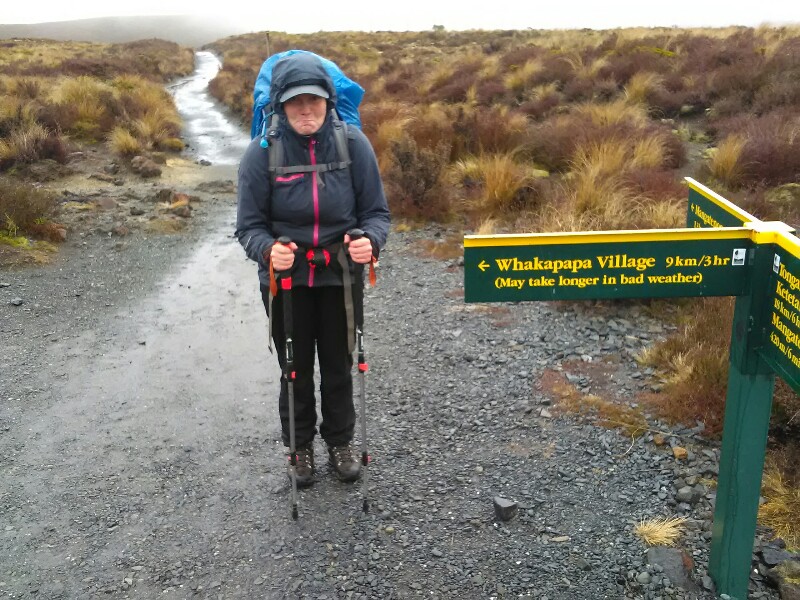 ---