Distance today: 30km
Distance total: 248.4km
Time hiked: 8h 16min
Time total: 74h 04min
A quiet evening at the camp ground yesterday. Small talking to my tent neighbours and a Quebecois, who was showing me how to set up a trap to catch rabbits with just a few branches, a carrot and a rope. Really cool but I don't think he actually cought one last night... 
The hike today is mostly on grass on rolling hills and thus a perfect opportunity for some barefoot walking. It's a chilly, foggy morning. The lush meadows covered with morning dew and a great pleasure to walk through them. The fog makes it hard to follow the sparsely fitted markers. And it comes how it has to come: I miss a turn and when I eventually notice my mishap it doesn't make sense to turn around anymore so I continue and via a detour rejoin the trail about half an hour later. Kerikeri soon comes into view, but is still 15 kilometers away. The track (well it's actually not a track but you rather just walk over the meadows) leads down to a river and follows it to the spectacular Rainbow Falls. The last few kilometers towards the falls are through the backyards of private villas and resorts. Their English lawns are delight to walk on :) 
The last part along the river to the the old town is temporarily closed so it's road walk. However, before reaching the old town I turn right to get to the Holiday Park. Walking barefoot with my dirty backpack through Kerikeri's shopping street, I catch many glimpses. But I couldn't care less.
Great location of the camp beside the river and close to a Countdown. Back in civilization again!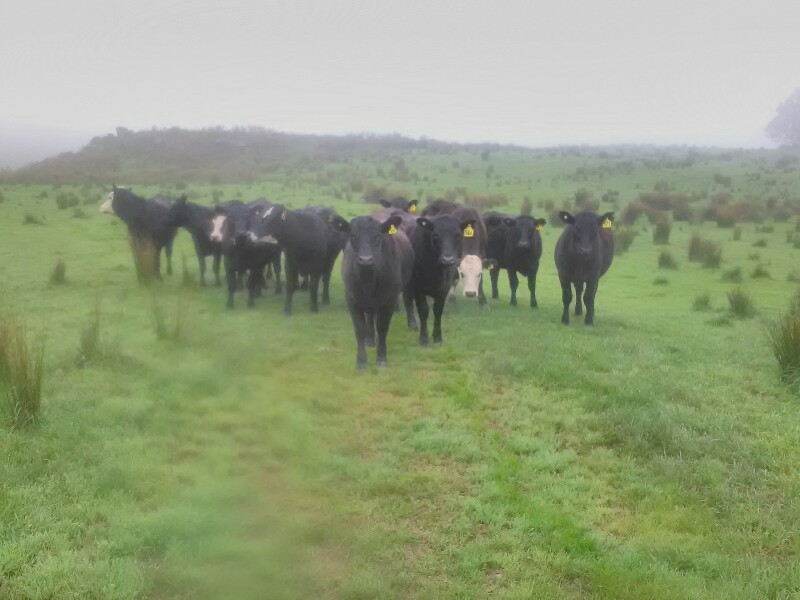 ---