Distance today: 33.2km
Distance total: 106.8km
Time hiked: 8h 5min
Time total: 27h 16min
Copy paste of yesterday with one big difference: sun instead of rain :)
The rain stops during the first half of the night and through the window I can see the stars, shining brightly. It has actually been a long time since I've seen them as clear as now. No light pollution here.
Staying in a cabin means there is not much to pack, so after waking up I hit the trail, well the beach, right away. 
With a friendly mixture of sun and clouds makes it a pleasant walk with good progress. Along the way I meet some fishermen of a local fishing club. While chatting with them, on of them pulls out a big stingray of the water. What a beautiful animal and even though he puts him back into the ocean it's quite heartbreaking to see it helpless on the hook. 
The rest of the hike is quite unspectacular. As I come closer to Ahipara, more and more cars and people are scattered on the beach.
The last few kilometers are really hard on my feet and legs and I have to admit, I'm quite happy to finally make the left turn into Ahipara and away from the beach.
3 days on the beach: Even though I'm glad I'm done with it, it was a very special, unique experience. The solitude of the beach, the roaring sea on the right, dunes on the left - as far as you can see. Somehow makes you feel extremely small, exposed to the nature. Probably a feeling I will encounter many times on the trail in many different ways.
I'm now in the nice holiday park, tent set up and ready to head into the town, grabbing something to eat. I sent ahead a food box, which means not much resupplying here for the following 5 or 6 day hike through the forests towards Kerikeri. 
Tomorrow will be a Zero Day. So basically just relaxing, maybe even a short swim. Liz, who gave me a ride while hitchhiking from Paihia to Cape Reinga a few days ago and who lives just a few steps away from from the camping, invited me to come over tomorrow. I gladly accept her offer as I'm very interested to get a glimpse into the local life.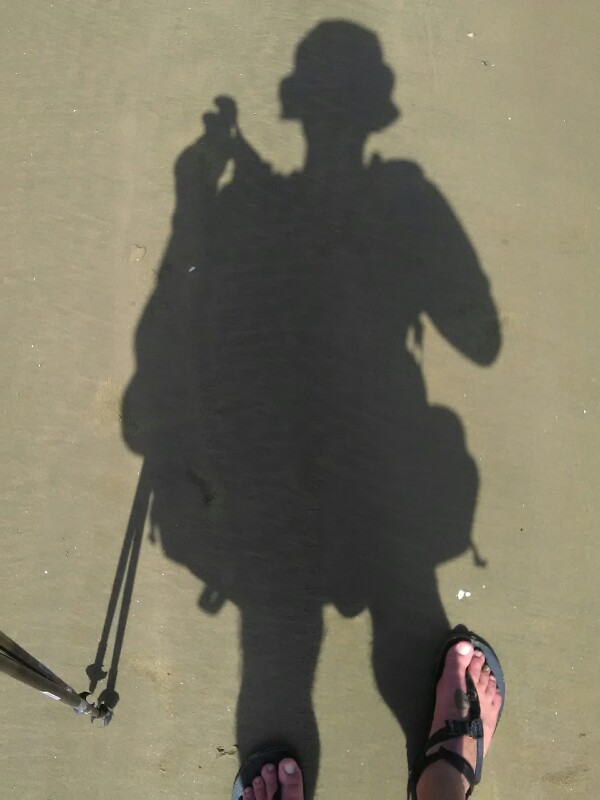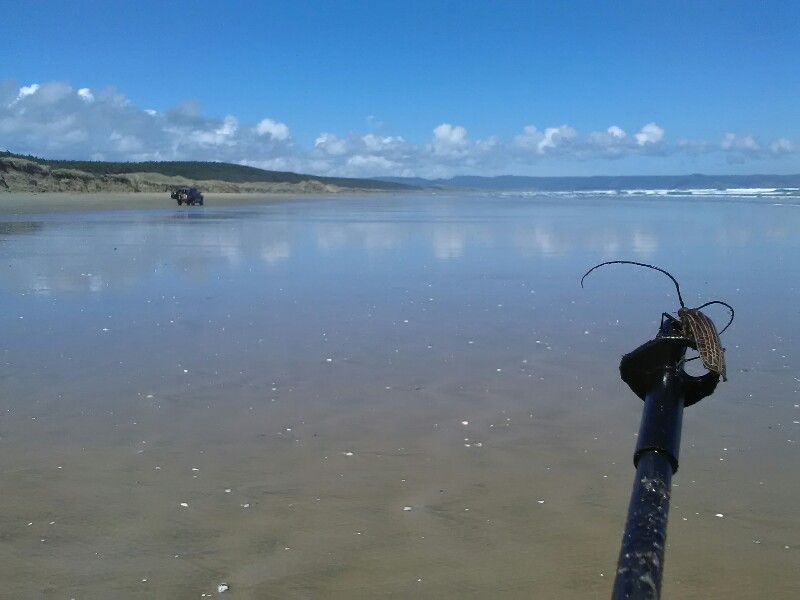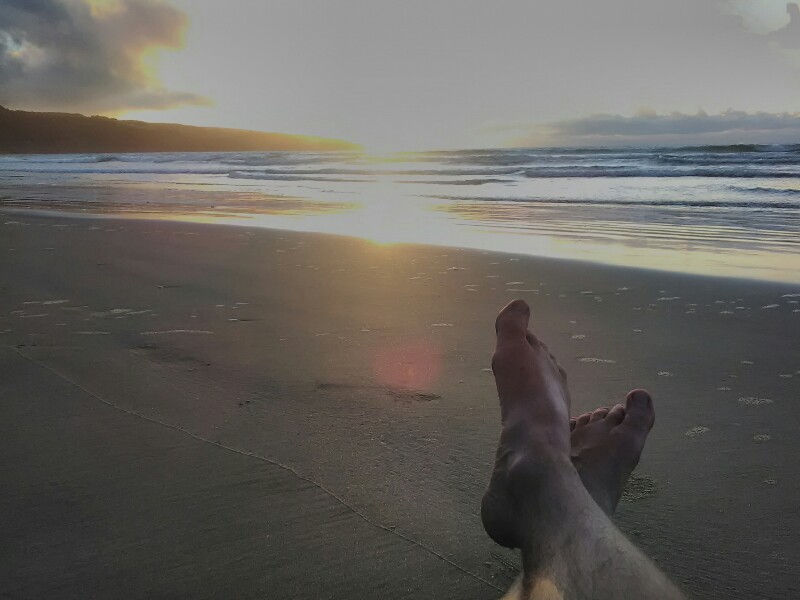 ---