Distance today: 30.4km
Distance total: 73.6km
Time hiked: 6h 47min
Time total: 19h 11min
Basically the same program as today: 30 kilometers of beach walking, with high tide around 3 in the afternoon. The first raindrops hit my head after one kilometer. They get more and more and more. With a westerly wind kicking in it gets uncomfortable really fast... And still 25 kilometers to hike. Well no other possibility than to carry on as there aren't any shelters. Just the beach and the dunes. Hiking several hours in pouring rain - no fun! But the rain eventually stops and I even catch some sunshine the last two hours to Utea Park. I even think of skipping the place and continue to the next camp 15 kilometers further south. But no need to hurry and risk an injury. Rather let the body slowly get used to the heavy backpack. And it would be a petty to miss Utea Camp as it is such nice camp located within the dunes. With raindrops falling again, I decide to grab one of the cozy cabins on the site. What a nice feeling to have a solid roof!
Tomorrow will be my last day on the beach before heading into the Northland forests. Hopefully that will work well as I'm a bit concerned due to the rain (still raining heavily while writing this). Well yeah, with my planned Zero Day in Ahipara (day without hiking) it's still two days to go until I head into the forests...
But other than that and the issue with the broken zip, I'm really enjoying it so far. The stunning nature, the beatiful views and basically no other humans (actually only one Dutch hiker who shared the camping grounds with me). 
My body and feet are coping surprisingly well so far, just a little tired :)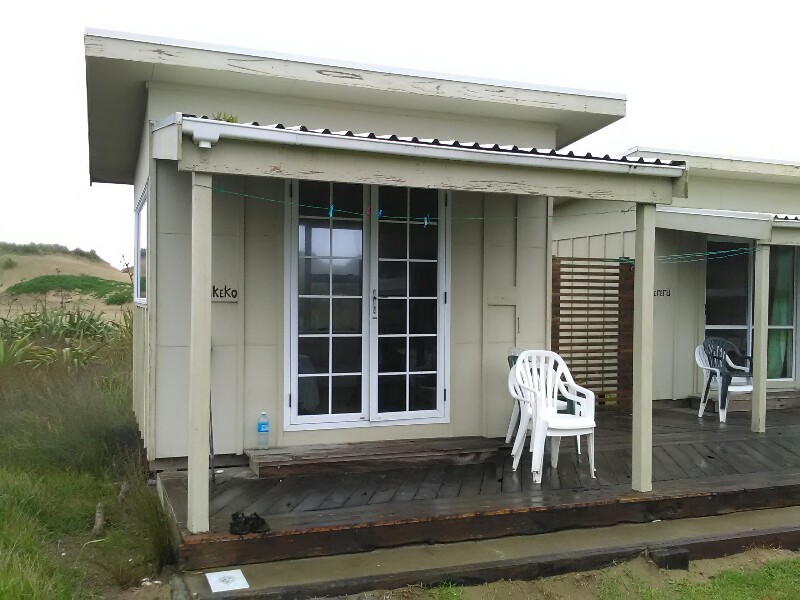 ---